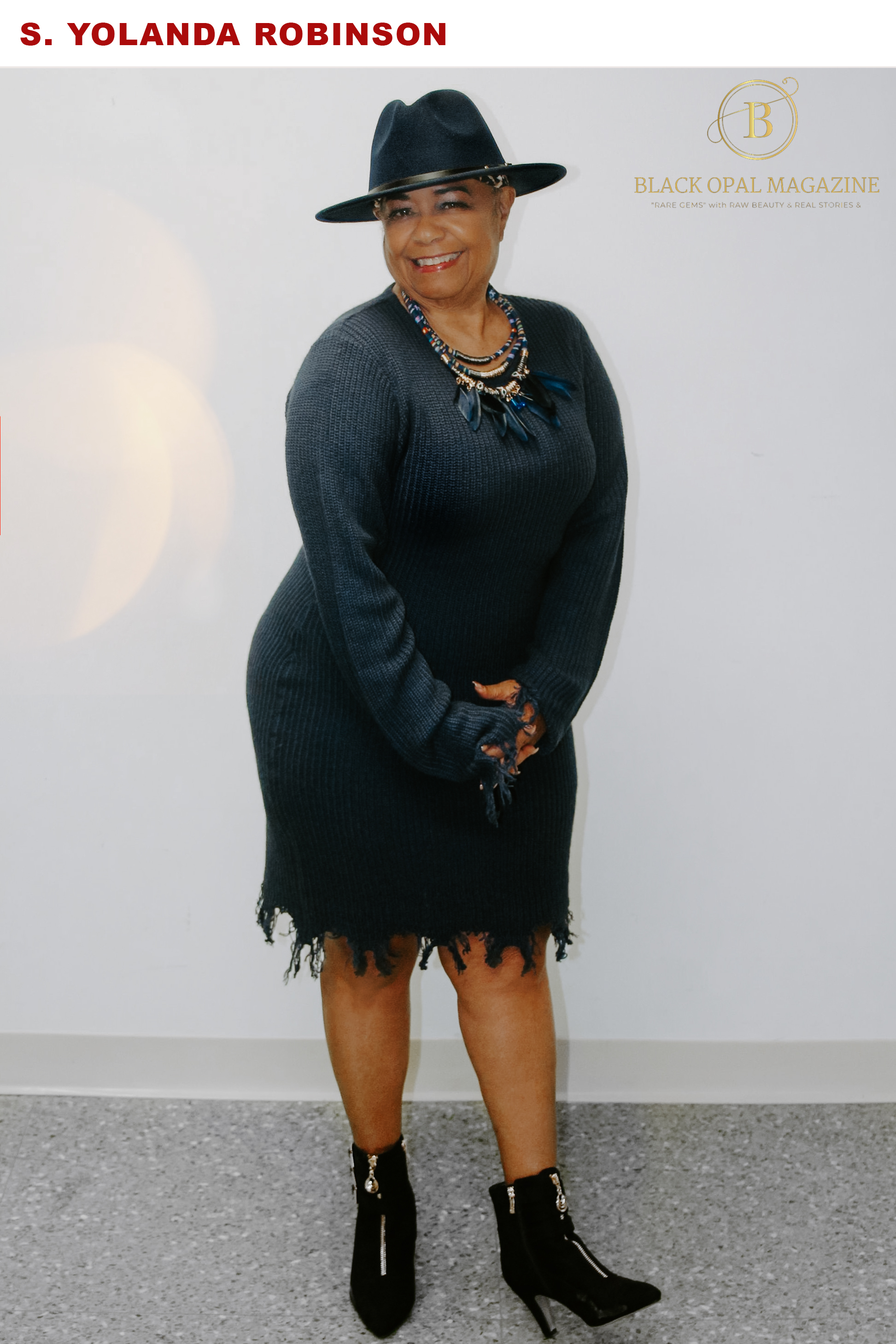 April 6, 2021 -The Black Opal magazine has named the author of the book, There Is Magic in the Blackberry Patch, S. Yolanda Robinson as her Queen Of Queens Recipient Honoree for her qualities as a dedicated helper and active supporter of family and society.
Yolanda is Passionate about working with families believing strong loving families make better communities. In my recent years, she has developed a passion to inspire children to become more engaged in learning history. I am a strong advocate of service learning. Worked with teachers in the Columbus City Schools to help them prepare students to pass the academic achievement test. Teachers who have been trained on how to match instruction with academic content requirements and create individualized lesson plans for their students.
Some people appreciated her good work and nominated her for a variety of awards while she was doing it. For her media work with the Greater Columbus Basketball Legends Association, she earned the My Brother's Keeper Award.She was later inducted into the My Brother's Keeper Hall of Fame. She has also received the 2015 Kwanza Umoja Award and The Ohio State University's Prestigious Affirmative Action Award.
Her book, There Is Magic in the Blackberry Patch is a children's historical fiction written on Poindexter Village.
"My goal is to raise at least $10,000. I am using proceeds from my book to support the Billie Brown Jones Endowment".
-Yolanda Robinson
Poindexter Village, one of the first low-income housing projects in the United States, was the focus of the book. Poindexter Village was named after Reverend James Poindexter, Columbus' first black elected official.
The motivation for the book came from one of her mentors zeal, Billie Brown, the founder of Eastside Neighborhood House and the first African American woman to serve as the Executive Director of The Neighborhood House, a United Way organizationthat serves the East Side of Columbus who paved the way for many young women aspiring to be community activists in Columbus. Many of the residents of Poindexter Village have made and still are making positive contributions in the communities where they live.
Yolanda is the first vice president of the 100 Black Women of Columbus an organisation that advocates on behalf of African American Women and Girls to promote self-awareness, artistic development, leadership and mentorship, gender equity in the areas of health, education and economic empowerment.
Yolanda is described by Manzetta Jackson and Ella Coleman who is a freelance journalist, publisher, speaker and president of Elevation Publishing, LLC and has many books and works in her credit at EllaColeman and ElevationPublishing is a great lover of humans
Contact Detail:
Company Name: The Black Opal
Contact Person: Queen Lea' Gardner, Founder & EditorOf Black Opal Magazine
Email: Send Email
Phone No: 614 378 5698
Address: 2020 Leonard Avenue, Suite 100 N
City: Columbus
State: Ohio 43219
Country: United States
Website Url: https://www.blackopalmagazine.com/


Source: www.PRExhibition.com