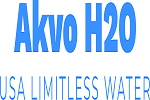 With a proven record in alternative water supplies across the globe, company sets sights on rapid expansion
"It almost sounds impossible, an endless supply of drinking water from the air."
But for eight years, Akvo has done just that and now is looking to expand their one-of-a-kind system to more users than ever before.
"Having shipped over 1,000 units so far, we know our equipment is ready for rapid and expansive placement in locations around the globe," said Navkaran Singh Bagga, founder and CEO, Avko.
Key to their expansion plans is finding like-minded partners with the same forward-thinking look into energy and water supplies in the coming years.
"We have already seen what happens when traditional systems are subjected to extreme weather events, "Bagga said. "But with our off-the-grid systems, we are ready to create a world that has on-demand water and electricity without the burdens of traditional grid-based implementation."
Through eight years of development, Akvo has demonstrated a solid bottom-line focused business approach first, starting from the ground up.
They have already made investments of upward of $1.5 million and plan to invest a further of $10 million in the next two years towards research and development, marketing, expansion.
While in some parts of the world, systems like Akvo may seem redundant, in others, this could be the solution for millions of people in the developing world who still struggle to find secure access to safe drinking water.
In terms of the fight to bring clean drinking water to every global citizen, Bagga said education and finding alternative water sources is vital.
"Most of our fellow citizens fail to note the pressing damage being done to our waterways and water systems as we work to ensure drinking water supplies through traditional means," he said.
"Water must have a price," Bagga said. "For so long, the damage that continues to plague our water system has continued unabated, but with our system, we can create those vital sources of fresh water in countries like India where water pollution runs rampant and many in rural areas still yearn for the gift of readily accessible running water."
Alternative technologies like the Akvo atmospheric water generator that does not depend on any water source can be installed anywhere.
"When have seen installation of our systems at offices, buildings, factories and villages, for safe and pure drinking water," Bagga said. "And with the support of local and national governments, these systems can replace the otherwise cost-prohibitive water main systems that have been the norm for millennia."
He said large-scale adoption in countries like India could help water initiatives in the country and pave a roadmap for mass adoption in other parts of the world, where water scarcity is a concern.
"The government there has an ambitious target of providing piped clean drinking water to all households by 2024," Bagga said. "It's a worthy goal for sure, but there is currently no clear path to make that goal reality. That is where our systems can be life-changing with the proper support. We can easily implement our systems to meet those goals, and we are poised to meet global demand."
And while early implementation of Akvo water systems were destined for agricultural use, with 100-to-1,000-liter systems, with the Akvo Pod, small-scale implementation for end-users is more practical than ever. With increased development, the company is poised for rapid and sustained growth.
"One of our Akvo Pods can make up to 50 liters of pure drinking water per day," Bagga said. "We are working to address various water crisis-laden situations across cities, regions and countries. But, giving that life-saving resource to the people is more than just a financial effort, it gives everyone working at Akvo immense satisfaction to provide families with a limitless supply of fresh drinking water."
And he said the best part of implementing systems outside of the direct benefit of providing water; there is no environmental impact.
"It gives complete water independence without having to be bound to pipelines and water sources, running just by plug and play method," Bagga said. "That saves the environment from the lasting effects of moving water to where it is needed."
The system is also cost-effective in even the most economically unstable environments, with water costs as low as one American cent per liter.
Although cheap to produce, the outflow is tempered to recommended drinking standards through a complex system that removes contagions and adds minerals necessary for health.
"Our Pods use a powerful proprietary organic filtration process that outputs pure drinking water that contains no harmful chemicals, bacteria, viruses or pesticides, while also adding in required minerals," Bagga said.
Recent implementations
Recently, AKVO has played an instrumental role in providing an alternative solution in water scarcity, including the region around Chennai, India, where water scarcity was noted globally during the summer months of 2019.
In conjunction with that effort, the Greater Chennai Corporation installed an AKVO atmospheric water generator in its premises on a trial basis and is now in talks with other large multi-national corporations to install the same systems in their offices.
"They saw firsthand how incredibly powerful our systems can be in the implementation of water systems," Bagga said. "And now they want to be a part of a revolution in water distribution systems."
But that is just one example of how their technology is proving beneficial in the region.
"Over 50 machines have been installed in Chennai across schools, residential complexes, and private institutions," Bagga said. "In one of those companies, our systems are currently providing water to over nine hundred workers. And government offices in the area have also adopted our systems for their water needs."
While Chennai is a prime case of how valuable their technology can be, it is only one of many.
"Gulf countries have been one of our biggest clients owing to the climatic conditions there," Baggas said. "We are also present in South Asian countries, South Africa and South America. In fact, over forty of our machines will provide drinking water at the Qatar FIFA World Cup 2022 stadium, with an order for over 350 more. We are also currently working with the Government of the Philippines. Sharjah Electricity & Water Authority and DP World in Dubai. And we have AKVO machines running in Abu Dhabi, Riyadh, Cape Town, Santiago and Chile.
With proper investment, Bagga has plans to move past their proven water systems to create grid-free utilities, but their eye is not just set on water; in coming years, Akvo will continue to develop stand-alone electrical systems as well powered by Solar.
Akvo has partnered with John Rustin Founder of Akvo USA powered by Go9tro Global Inc.(Symbol G9tro OTC coming soon!) which currently is opening international markets for Akvo units powered by solar technologies. Akvo USA is currently deploying a country and city developer relationship program for local and regional support to distribute Akvo atmospheric water generation technologies globally as the World's First Solar Water Utility provider.
Akvo will be supported by its blockchain tokenization of water rig mining operations in the USA, India, Mexico, Puerto Rico, which enables water mining rigs to be commoditized via the Akvo global tokens for earn revenue profits which is similar to bitcoin mining which is based on speculation unlike Akvo units creating water from air which is a tangible commodity of stored value. Akvo tokens will represent a $200 Billion dollar water marketplace by 2025 with NO competition in the water rigs mining space.
"Akvo USA is currently developing solutions for renewable energy with suppliers like Telsa, SunPower, Solarize and Nulyphe," Rustin said. "As we continue to find new partners in energy and water that are willing to buck the current systems and work to bring needed utilities directly to the people, we are confident we will become the industry leader across the world for energy and water needs."
For more information about Akvo USA, 833) 246-6365
Contact Detail:
Company Name: Akvo H20
Contact Person: Navkaran Singh Bagga
Email: Send Email
Phone No: (833) 246-6365
Address: 5830 E. Second St. Ste, 7000 Casper
State: WY 82609
Country: United States
Website Url: http://www.akvo.store


Source: www.PRExhibition.com