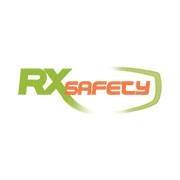 10/19/2021 – Middlesex, NJ: Here at RX-Safety, when we talk about the weather affecting your vision most customers' minds jump to sunlight and wind. Such is the case with athletes, hunters, and military personnel. However, inclement weather that is just as irritating to your eyesight often happens just as much in the fall. Cold, snow, freezing rain, and fog are just a few hazardous conditions men and women's eyes face. However, our team at RX-Safety is committed to equipping our customers with prescription safety glasses to combat all conditions. With winter 2021 just around the corner, our team has delved into some great options for protecting your eyes from cold weather conditions. If you have been considering that it is time to purchase new prescription safety glasses, read on. We strongly encourage our customers to consider the importance of considering safety glasses with extra features for use during the winter months.
PRESCRIPTION SAFETY GLASSES RX-JY7

We consider glasses with built in foam gaskets to be great options for the winter. The RX-JY7 is a great example of this. In fact, the padded foam gasket adds extra protection and comfort against debris and harsh weather. The gasket adds extra protection and comfort against dust environments. Also, an added bonus feature of the RX-JY7 is that it comes with a removable strap, which increases the fit around your face when used. This can be excellent for eliminating fogging of the lenses.
WILEY X BOSS

If you're looking for a pair of great prescription safety glasses from a reputable brand for the winter, the Wiley X Boss frames are for you. In fact, the Wiley X Boss with RX Rim is a comfortable and lightweight frame. It is made out of high-quality material that is more than tough enough to handle winter environments. Also, the wide frames and lenses are able to accommodate most prescriptions. Additionally, the Wiley X Boss also comes with a removable facial cavity. The purpose of this feature is to protect your eyes against dust, pollen and peripheral light.
PRESCRIPTION SAFETY GLASSES RX-Q300

For those that play winter sports or spend much time outside, we highly recommend the RX-Q300 by RX-Safety. These streamlined, sleek prescription safety glasses are unisex and built to last. The RX-Q300 is a safety frame that can easily transition to regular glasses. This means that you can wear them in any working environment, and then step out into everyday life. They are a cool, stylish shape and design, which allows them to blend into any environment. This means that they are great for winter too, because you can use them at all times, including indoors and outdoors.
PRESCRIPTION SAFETY GLASSES RX-J136

The RX-J136 is an excellent wrap around style frame. One of the strengths of these safety glasses for men and women is that it is made from extremely high-quality TR-90 Nylon. This material keeps the whole frame very lightweight. Lightweight glasses make for extreme comfort, much more so than metal. They also get less cold than metal frames. Making them the smarter choice for frosty winter months. Adding to the extreme comfort of these frames are the adjustable nose pads and rubberized temple bars. These add-ons are perfect for a secure yet comfortable fit.
In conclusion, the above are all excellent choices for safety glasses this winter 2021. Plus, at RX safety you have the added benefit of customizing your glasses with lens coatings and specialized options in addition to your prescription. In fact, you can add permanent anti fog coating to your lenses. This means that they will not fog no matter what weather conditions you find yourself in this winter!
About Us:
Rx Safety is an American manufacturer of affordable prescription safety glasses and performance eyewear. A family-owned and operated business, with a state-of-the-art digital ophthalmic lab and the online store providing affordable, top-of-the-line prescription safety glasses, sunglasses and performance eyewear on the market. All the safety glasses always meet or exceed the ANSI Z87+ standards for high impact, to be safe and secure while working in any kind of hazardous environment. Besides standard safety glasses, we offer a broad selection of prescription shooting and tactical glasses, prescription youth sports glasses, fishing and motorcycle glasses designed and tested to meet our high standards. As an authorized distributor of Wiley X, Bobster, ESS, and BodySpecs, Rx-Safety.com offers a full line of prescription safety glasses straight from the manufacturer at wholesale prices. Feel free to call at 732-356-1493 or email at service@rx-safety.com.
Like us: https://www.facebook.com/RxSafety/
Follow us: https://www.instagram.com/rx_safety/
Subscribe us: https://www.youtube.com/user/RXSafetyVideos/
Retweet us: https://twitter.com/RXSafetyEyewear/
Contact Detail:
Company Name: RX Safety Glasses
Contact Person: Ryan Phillips
Email: Send Email
Address: 123 Lincoln Blvd, Middlesex
State: NJ 08846
Country: United States
Website Url: https://rx-safety.com/

Source: www.PRExhibition.com