12/01/2021 – Lutz, Florida: If you are a medical staff looking at the best radiation safety equipment on the market, you may already be familiar with Attenutech. Attenutech is a company that states its mission is to dedicate itself to excellence in radiation safety equipment and medical PPE. While monitoring the medical safety gear industry, our team has often reviewed the different radiation protection that Attenutech manufactures and distributes.
However, while their bread and butter might be protection against radiation, we have found that Attenutech also carries a curated line of PPE medical safety glasses as well. This includes a line of high rated medical safety glasses. This is a small, carefully curated line of prescription safety glasses. Attenutech carefully selects these glasses because they are best for medical segments. Read on for a review of three of the best rated medical prescription safety glasses for men and women that Attenutech carries.
OnGuard 220S Medical Prescription Safety Glasses

Many consumers that work in the medical industry are looking for a lightweight pair of glasses. This is because they need something that will remain comfortable on their face all day and throughout their shift. We believe the OnGuard 220S medical prescription safety glasses are perfect for this purpose. The glasses are a high-quality TR-90 Nylon. This makes them impact resistant and easy to disinfect and keep clean. Additionally, the frames have silicone nose pads and temple bars. This is ideal for medical segments in which moisture may impact the glasses' ability to stay on the wearer's face. Attenutech makes the glasses with functionality in mind. They are available in six unique colors.
RX-15011 Medical Prescription Safety Glasses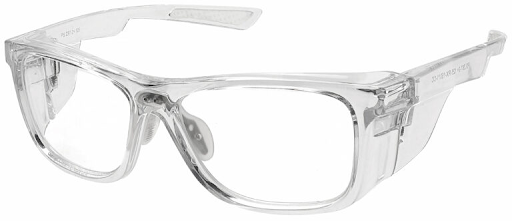 Some medical segments require the glasses wearer to have a large field of protection. This is because they are potentially subject to dust, debris, or a number of different particles in the air that they work in. For medical providers with this specific need, we recommend glasses with wider lenses. The RX-15011safety glasses, is prescription available and provides not only this, but more. Not only does it have a larger protective lens, it also comes with added removable side shields. These side shields can be clipped on for added protection at any time, and then removed at the end of the shift. Not only is it functional, but the boxy hipster shape is modern and the glasses can be worn in everyday life after work. These frames are also available in five different colors.
SP16 Medical Safety Glasses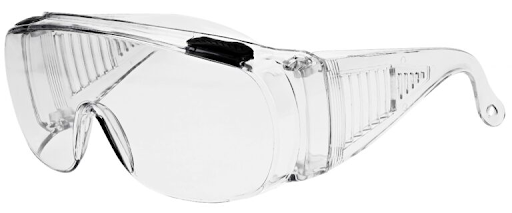 Oftentimes, medical workers have prescription glasses they already love and are comfortable with, but still need added protection. For this, we recommend an extremely lightweight pair of fit over safety glasses. The SP16 medical safety glasses provide just this. These non-prescription safety glasses fit right over your regular glasses. This provides the perfect amount of protection. They are also listed at an extremely affordable price. This makes them the perfect choice for medical workers who leave a pair in every one of their offices.
About Us:
AttenuTech provides radiation protection products for physicians, techs, nurses, and staff who utilize Fluoroscopy for imaging procedures. At AttenuTech®, we are dedicated to implementing the best radiation protection in high-risk surgical environments. With a manufacturing presence in the United States and Europe, we guarantee the highest quality of products and services in the radiation protection industry. We provide affordable and applicable solutions through state-of-the-art technologies and modern equipment. All AttenuTech® products are CE Certified, and manufactured with strict adherence to applicable laws, standards, and regulations, assuring the highest levels of protection, confidence, and quality.
Like us: https://www.facebook.com/attenutech/
Follow us: https://www.instagram.com/attenutech_radiationprotection
Retweet us: https://twitter.com/attenutech
Contact Detail:
Company Name: AttenuTech®
Contact Person: Ryan Phillips
Email: Send Email
Phone No: +1 813-909-8330, 1-800-757-2703
Address: 24008 State Road 54 Lutz
State: FL 33559
Country: United States
Website Url: https://www.attenutech.com/


Source: www.PRExhibition.com