07/19/2022 – Lutz, Florida: You're going to want full protection when it comes to radiation, and that means getting yourself the right type of rated radiation face masks. These are not simply just masks that you've been wearing from the pandemic, as that would end up doing very little against actual radiation.
Instead, these come with the right lead equivalency that will help protect with those daily and consistent X-ray usage and ensure a healthy and safe work environment.
At Attenutech, we currently offer two core options that we feel are the best in the market when it comes to radiation face masks. These help round out an entire radiation protection regime and will help with the protection needed.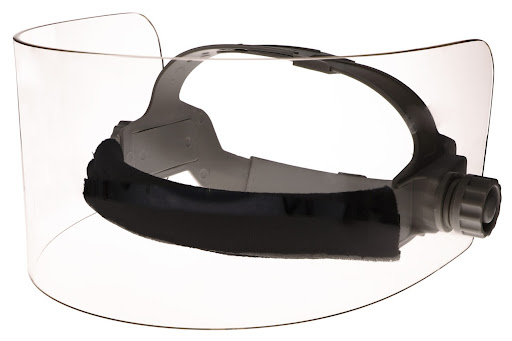 Radiation Face Mask – Panoramic Style
The first one we're going to discuss is the smaller of the two. This offers a wide range of view that's much more beneficial than wearing other types of eye and face protection. Many other types of eyewear against radiation end up having side shields that impair your overall vision, which is simply inefficient.
This style is also perfect for those that already wear glasses (prescription safety glasses against radiation or simply normal prescription glasses), as they're big enough to not get in the way of the glasses themselves. When it comes to the protection that you can get from them, they come with 0.1mm PB equivalency from the lead-infused acrylic that forms the transparent viewpoint.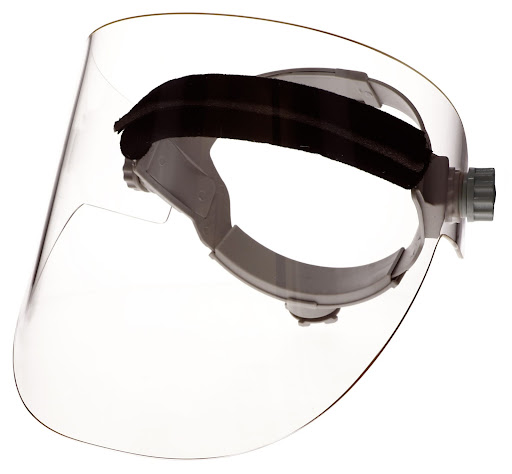 Radiation Face Mask – Full Face Style
As it states in the name, this covers the entire face and offers maximum protection for those that are looking for total protection. This will cover most sizes of faces and heads without any major issues and can also be comfortably worn with glasses. You'll also get a better field of vision with one of these masks and have a better range of motion with such a huge amount of protection.
When it comes to the actual stats, this offers slightly more protection in its acrylic construction combined with lead, with a 0.12mm lead equivalency. This is more than enough when it comes to the consistent daily usage that comes with using X-ray machines. Although not rated, it can also help partially act as a barrier for other types of liquids. Take a look for more specifics on sizing and pricing here.
Don't hesitate to grab one today
These both come with adjustable sizes and bands and are unisex in design. The intention with these is that you'll only need a few of them that can be rotated easily between the staff that's going to use them.
If you simply cannot decide between one or the other, there's never any harm in getting both and offering options for your staff that will be using them. Since they have different types of adjustments and weighting to them, there could be a preference for one or the other.
Regardless, if you're ready to get yourself one (or two) but still have questions, feel free to let one of our experts know, and we'd be happy to answer any questions about our radiation face masks or our other radiation safety products.
About Us:AttenuTech provides radiation protection products for physicians, techs, nurses, and staff who utilize Fluoroscopy for imaging procedures. At AttenuTech®, we are dedicated to implementing the best radiation protection in high-risk surgical environments. With a manufacturing presence in the United States and Europe, we guarantee the highest quality of products and services in the radiation protection industry. We provide affordable and applicable solutions through state-of-the-art technologies and modern equipment. All AttenuTech® products are CE Certified, and manufactured with strict adherence to applicable laws, standards, and regulations, assuring the highest levels of protection, confidence, and quality.Contact Information:
Like us: https://www.facebook.com/attenutech/
Follow us: https://www.instagram.com/attenutech_radiationprotection
Retweet us: https://twitter.com/attenutech
Contact Detail:
Company Name: AttenuTech®
Contact Person: Ryan Phillips
Email: Send Email
Phone No: +1 813-909-8330, 1-800-757-2703
Address: 24008 State Road 54 Lutz
State: FL 33559
Country: United States
Website Url: https://www.attenutech.com/


Source: www.PRExhibition.com